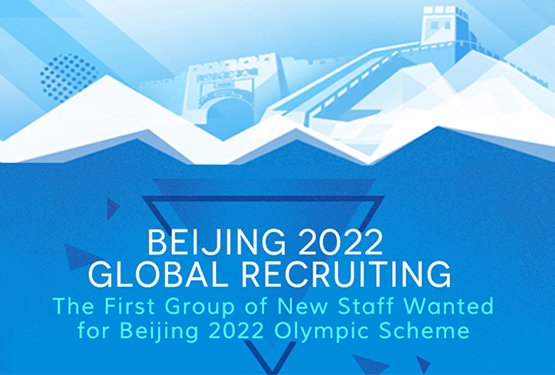 Beijing 2022 open first worldwide staff recruitment
Beijing organizing committee for the 2022 Olympic and Paralympic Winter Games opened the first worldwide staff recruitment on March 20th.
A total of 22 staff members will be recruited for 21 positions, including 11 staff members to be recruited worldwide for 10 positions. Positions in this recruitment involve majors in planning and construction, venue management, marketing, media, finance, law and foreign languages...detail
system closed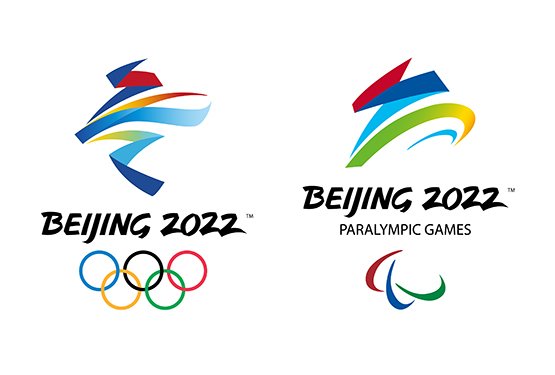 Beijing 2022 Unveils Official Emblems for the Olympic and Paralympic Winter Games
BEIJING, December 15, 2017 – The Beijing Organising Committee (BOCOG) today unveiled the official emblems for the Olympic and Paralympic Winter Games Beijing 2022 at a gala ceremony held at the National Aquatics Center in Beijing.
Designed by Chinese artist Lin Cunzhen, the emblems combine traditional and modern elements of Chinese culture, with characteristics illustrating the vigor and passion of winter sports.
more
III Olympic Winter Games

Ⅳ Olympic Winter Games

Ⅴ Olympic Winter Games

VI Olympic Winter Games

VII Olympic Winter Games

VIII Olympic Winter Games

IX Olympic Winter Games

X Olympic Winter Games

XI Olympic Winter Games

XII Olympic Winter Games

XIII Olympic Winter Games

XIV Olympic Winter Games

XV Olympic Winter Games

XVI Olympic Winter Games

XVII Olympic Winter Games

XVIII Olympic Winter Games

XIX Olympic Winter Games

XX Olympic Winter Games

XXI Olympic Winter Games

XXII Olympic Winter Games

XXIII Olympic Winter Games
2013.11.14

NOCs submit names of Applicant Cities to IOC

2014.02.07-23

Beijing as an observer at Sochi 2014

2014.03-06

2014.07.07

IOC confirms 2022 Candidate Cities

2015.03

Visit by IOC Evaluation Commission

2015.05-06

Further presentations & answers to IOC
2013.12.01

Beijing accepts & signs 2022 application procedures

2014.03.14

Submit Application Files & Guarantees to IOC

2014.06.29-07.02
2014.07.04-05

Sochi 2014 Debriefing in Pyeongchang

2015.01

Submit Candidature Files & Guarantees to IOC

2015.05.06

Report of IOC Evaluation Commission on 2022

2015.07.31

Beijing awarded 2022 Olympic Winter Games